Red Dead Redemption 2 - Sadie Adler Var. 4
3D model
Для правообладателей
Все модели опубликованы пользователями, таким образом p3dm.ru не несет ответственность за их содержание. Все авторские права принадлежат указаным владельцам. Если вы являетесь правообладателем файла "Red Dead Redemption 2 - Sadie Adler Var. 4", находящегося на сайте p3dm.ru и не желаете, чтобы он и далее находился в свободном доступе, то мы готовы оказать содействие по удалению данного материала. Просто напишите нам.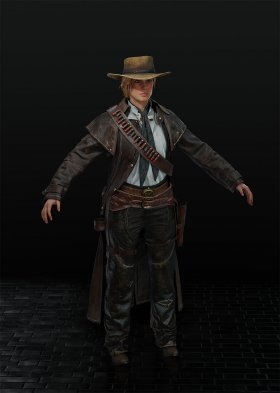 Описание
All assets displayed are property of Rockstar Games/Studios. I claim no ownership. Use for non-monetary purpose only.
I do not accept commissions or requests. Instead use your money to buy the games and support the developers.
Комментариев: 0

Характеристики модели
Статистика